Weight Loss Resolutions for 2013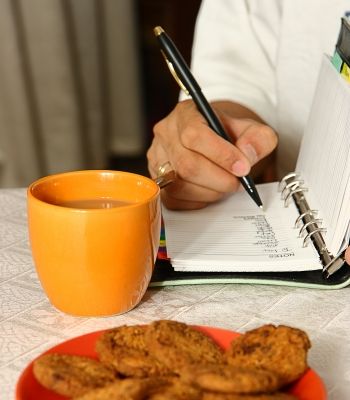 In my opinion, 2012 was both good and a bad year for me. Bad due to the sudden downfall of my other two franchise websites and good, because this site was born and lived up to my expectations. I actually have more to say about 2012 but this post could end-up to be a long article which would make you totally bored and decide to quickly opt out of this site.
Okay, 2012 is already in the history books and we are all welcoming 2013 with a totally different mindset. Whatever you may want to improve this year is your own choice. What I am going to give you today are my own 2013 resolutions with regards to weight loss. If you are trying to lose weight, the information below may also help you to achieve success on your fitness endeavors.
Weight Loss Resolutions
1. Keep your Life Simple
Keeping a simple life would mean less expenses and less worries. With regards to health and fitness, simplicity would mean applying a healthy diet, sleeping well, exercise and making fitness a priority. Simplicity offers dozens of weight loss opportunities. You just have to be more creative and persistent on what you want to achieve with regards to weight loss.
2. Understand the Risks of Obesity
If you are obese or even just an overweight person, understanding the risks of having too much weight can be a big factor that will give you that needed push and motivate you to lose weight. Some risks involves stroke, heart diseases, cancer, diabetes, high cholesterol levels, organ disorders, mobility and posture problems, memory issues and much more. If you understand the risks, you would think and act accordingly.
3. Don't Believe in Weight Loss Myths
If you like and believe theories, then 2013 is the right time to change that attitude. Weight loss myths can blind you and will totally influence your health beliefs in a negative way. Try to do some research, dig deeply on your current habits and compare the results. If you are trapped on a plateau, then you are doing a weight loss myth!
4. Socialize More
Socialization has been studied to help aid weight loss. Right interaction with the right people can lead to a positive outcome, health wise. So if you mingle with friends with common interests such as yours, you can bet that you can be better whatever endeavor that will be. Even socializing in online sites such as Facebook can inspire you to lose weight.
5. Take Appetite Suppressants
Several studies shows that the real cause of obesity today is not genetics, but it's all about the way people eat. The mindless snacking and compulsive overeating makes people suffer from different weight issues. So it is important to support our fitness program with appetite suppressant supplements to enable us to feel fuller longer and avoid overeating habits.
6. Be Physically Active
If you have been totally lazy for the past year, it is time to move that body and lose some fat. Physical activities are essentially important if you want to have a healthy and fit body. You can do simple activities such as cycling, aerobics, running, gardening, washing your car, sports and many other activities that can make you sweat. Burning calories would not just help you get slim, it would also boost your metabolism.
7. Have a Dieting Plan
Over 90% of dieters fail each year because they don't know the real essence of proper diet. Restriction from essential food groups is not the ideal way to lose those love handles. This is the reason why you need a dieting plan that is suitable and personalized to your body needs. You will get a higher probability of success if you are properly guided accordingly. Choose from this online dieting plans that will help support your dieting endeavors.
8. Don't be a Paraoid
Being paranoid to every aspects of life which you perceives to be bad on your fitness program, would affect your mental and emotional state negatively. Don't let paranoidism affect your life and instead, enjoy life more. Be with your friends, relatives and family all the time, I am sure that they won't harm you in any way possible.
9. Gear Up with Needed Weight Loss Resources
If you ignore buying some weight loss resources to help you get fit last year such as weighing scale or a heart rate monitor, this year would be the best time to start your weight loss program in the right foot. Buy those trending gadgets that can help you lose weight. These weight loss products can motivate you to continue and strive more to achieve success.
10. Consult a Fitness Coach
Almost all dieters lose their battle against weight gain doing personal programs. Studies suggests that people who consulted dieting or a fitness professional were the most successful. It is true that you can't cruise a ship alone and the same goes with body fitness. If you want to effectively lose weight fast, you need to the services of a fitness professional!
That's it! Now you must copy all these weight loss resolutions on your journal and think about it more deeply. See if any of these tips can help solve your weight issues. If you think otherwise, then I welcome your suggestions by commenting below.
[box title="#1 Weight Loss Pill of 2013″ color="#e28848 "]
Our #1 rated diet pill. Proactol Plus is guaranteed to help you lose weight by effectively binding 28% of your daily fat intake. This will enable you to manage your weight more easily unlike any other hyped products out there.
Proactol is composed of the best organic ingredients that are known to help aid weight loss without any side effects. This pill is clinically proven effective and safe for your weight loss program
[/box]
Comments