Omega 3 for Weight Loss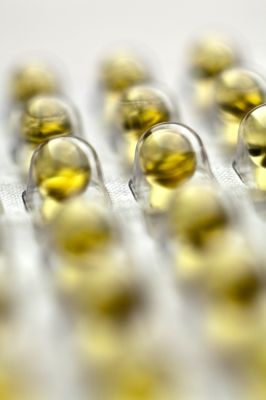 Are you well aware about the importance of fish oil? Fish oils contains Omega 3 fatty acids, a type of fat that are so beneficial to health. Unfortunately, our body can't produce omega 3 on its own, but can only obtained by eating oily fish.
Omega 3 fatty acids are primarily found in salmon, sardines, tuna, bluefish, mullet and many other oily fish. But did you know that omega 3 can also help you lose weight?
If you are too busy losing weight through usual means such as exercise, dieting and diet supplements, well you need to read this post and learn how omega 3 acids can help you lose weight.
Health Benefits of Omega 3
There are three main types of omega 3 fatty acids – a-Linolenic acid (ALA), Eicosapentaenoic acid (ELA) and docosahexaenoic acid (DHA). All of these acids are essential to health and must be part of your daily diet.
Medline Plus published a detailed information about the health benefits of fish oils. There are wider range of possible effectiveness of taking omega 3 on over-all health compared with other nutrients or vitamins. This include the following benefits:
improved cardiovascular health
improved triglyceride levels
regulates blood pressure
help prevents stroke
works as natural antidepressant
prevents cancer
prevents arthritis (anti-inflammatory)
help improves eye health
relieves menstrual pain
prevention of kidney diseases
enhance memory
improved brain health
lowers cholesterol
help prevents asthma
According to American Heart Association, fish oils, including supplement forms, are best sources of omega 3 fatty acids. AHA type is known to aid cardiovascular issues, which can also prevent any other conditions that are linked to heart disease such as stroke and hypertension.
Supplement-based omega 3 fatty acids are now easily available on pharmacies. This can be helpful if you don't have a regular diet of oily fish. But did you know that fatty acids from fish oils are also touted as an effective weight loss aid?
Omega 3 Fatty Acids for Weight Loss
There are numerous inconclusive research about the effectiveness of omega 3 fatty acids on weight loss. Some of these studies includes comparison of dieting regime, country or region (where sea foods are the main source of diet such as Japan), health conditions and many others.
Other theories suggests that the three types of omega 3 acids can effectively lower blood sugar level and increase the chances of weight loss in overweight people. Anne Collins, a known nutritionist, support this theory claiming that omega 3 fatty acids can effectively reduce hunger through stable blood sugar level, which can decrease your risk of weight gain and diabetes. She added that omega 3 also help boost your metabolism that effectively burns more fat.
This particular site from Australia has been straightforward with regards to omega 3's effects on weight loss. The article concludes that if combined with exercise, a diet comprised of omega 3-rich foods can effectively reduce body fat and improves blood flow to the muscles during workout, which triggers healthy fat carrying enzymes to be stored properly and precisely metabolized.
Can you Depend on Omega 3 Alone?
Nutritionist Anne Collins said that all fish oils are also fattening because a tablespoon of fatty acids contains 120 calories. She recommends a more sensible fat diet of about 25-30 percent of calories, while restriction on saturated fat diet is highly encourage.
However, American Heart Association stated that it is much more advisable to consume foods rich in omega 3 rather than taking capsule-form supplements. However, it would be difficult for you to consume enough fish on your daily diet and make a difference on your weight, but it is more beneficial to your over-all health.
So if your goal is to improve cardiovascular health and prevent diseases, then go on a diet high in omega 3. But if you want to lose weight naturally, taking omega-3 alone won't make a difference. Unless you combine regular intensive workouts and an effective and safe weight loss supplement such as Phen375.

Comments