Ideal Exercises for Women
Exercise is one of the best ways to burn fats, lose weight and shape your body to your desired physique. Aside from practicing a strict dieting regimen or taking weight loss supplements, physical activities are still required to fasten your weight loss and for maintenance. So if you are overweight or obese and you don't want to undergo into some strenuous workouts, then you will have a hard time losing weight.
For men, different workouts are all possible to accomplish without limitations. But that is not the case for women. Women's body are so different, it requires non-intense workouts for fitness. Weight training for example cannot be practiced without supervision with restrictions to use heavy equipments. While some fitness enthusiast women do practice extreme workouts, it's not ideal for everybody.
Today's topic is designed for ladies who want to get fit, sexy and healthy through proper exercises suitable only for women. But first, don't forget to consult your doctor first before you do any workout that are listed below. Safety first before anything else of course.
Exercises for Women
Pelvic exercises
Pelvic exercises are very important in women especially if they are reaching senior years. Lack of pelvic exercises are said to be one of the primary causes of urine leakage in women. Like any other muscles groups, pelvic floor muscles also needs to be exercises especially during and after pregnancy. So if you have peed in your pants, don't just laugh it off because it's a serious matter.
Stretching exercises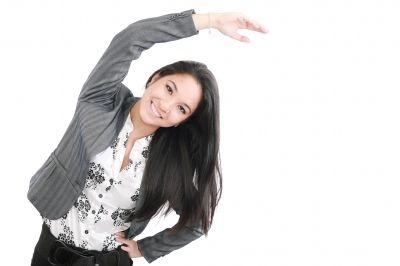 Do you believe women are more flexible than men? Yes they are! This is the reason why women excel in yoga classes, pilates and aerobics. Stretching is the best light workout that women can do and you can do it anywhere even at your own work desk. So make sure that you stretch your way to fitness for better health.
Dumbbell workouts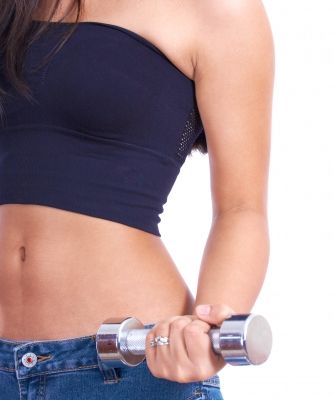 Dumbbells are great tools for workout and women can use it to strengthen their upper body parts. Dumbbell exercises can improve your chest, shoulders, biceps, back and triceps. Using a utility bench, you can do arm press, chest press, curls, lunges and many others. The more you use your dumbbells into many routines, the more you burn calories and fats.
Jump rope workout

Jumping ropes are commonly seen played by kids, but did you know that practicing jumping ropes boosts stamina, strengthens leg muscles and improves whole body coordination. This is the reason why jumping ropes are used by athletes especially boxers because its not just a cardio workout, it's a total body exercise.
Biking
Biking is one of the most enjoyable outdoor exercise that a woman can do. A known effective cardiovascular workout, biking can also be used as an alternative means of transportation. Using a bike can help you save more on gas while you burn some fats.
Dancing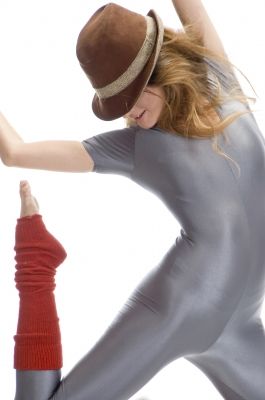 Committing yourself into any types of dancing routines will certainly help you lose weight plus, it can also improves your self-confidence and body posture. Many dance routines benefits the thighs, bums, legs, abs and back, making it a perfect workout for women.
Sports activities
Any types of sports is a sure fire calorie burner and will get you in shape in no time. Sports that women can do are volleyball, swimming, badminton, tennis and many others.
Alternative exercises for women
Other workout that are suitable for women are jogging, hula hoop, aerobics, yoga, breathing exercises, body squats, running and many others. As long as you move your body, you are guaranteed to help your weight loss endeavors. Make sure that you try any of these workouts especially the stretching exercises because it can be done anytime anywhere.
In summary, any workout that you can do can contribute to your over all weight loss program. Remember that exercise is still required to help you lose weight no matter weight loss regimen you are in. Giving a strict discipline and maximum effort to consistently do any workouts will ensure your success over weight gain.
It's time to share your experiences with regards to your own workout routine. Share to us your exercise program to help other readers of this blog on their weight loss endeavors. Let us have a healthy conversation thru commenting below.
Comments