Get Fit with Fitium – A Diet Program Review
Are you looking for new ways to lose weight aside from your usual dieting regime? If you are getting nowhere and still can't keep the weight off, you might be needing a new kind of weight loss approach that will excite your body to a whole new slimming rhythm.
With over 70% of men and 65% of women in the US are either overweight or obese, getting fit is one of today's top necessities. In the world, things are not far different with over 68% of men and 58% of women suffers from serious weight issues. Are you one of them?
I have given advice on many diet plans, primarily to give you ideas and knowledge on how to lose weight the right way. This is also to remind you of the many fad diets in the market today, which only offers short-term weight loss and are also harmful to health.
Today, I will give you a detailed overview with the newest dieting program in the weight loss industry – Fitium! Let's find out if this weight loss program can really help you lose weight.
What is Fitium
Fitium was developed by a team of health and fitness experts with a passion for great foods. Their dedication and perseverance in finding the right and balance dieting program have been their main priority ever since.
Today, Fitium was designed by a nutritionist, personal trainer and doctor to provide suitable and personalized dieting plan for your weight loss and health endeavors.
Fitium is dedicated to give you the best eating program so that you can easily overcome weight loss plateau without the feeling of any food deprivation. With this program, you can easily track your progress, schedule your food menu and many others features. Fitium will keep you motivated and will guide you to reach your fitness goals.
CLICK HERE TO MEET THE FITIUM TEAM
How Fitium Works
Fitium is basically a membership weight loss program, offering a different kind of dieting approach. When you sign up, you first have to  complete a short assessment which is just a usual procedure of all dieting programs. This is to analyze thoroughly your eating habits and assess your dieting needs.
Fitium is focused on a personalized diet coaching which is designed in a step by step process. This includes the following:
Don't Fall for the "one size fits" All Diet Trap
This step reminds you that no dieting regime is applicable to all people. This is the reason why you need a "personalized" dieting plan, to ensure that you get the most benefits out of your foods.
Get your Personalized Diet Plan
This is the online assessment form that just takes minutes. This will provide you different information on why you are not losing weight and other causes of your weight issues.
Take Away the Guesswork of What to Eat
Get only the best meal plan every day of the week. You don't have to be an expert chef if you don't know how to cook as all recipes are super easy to prepare.
Work Friendly Meals for Busy People
Got a busy lifestyle, don't worry as Fitium got your back! This program offers a wider range of delicious, healthy meals that you can prepare in just minutes. This saves you more time and money compared from any dieting program in the Internet.
Get Results from the First Week
Fitium is so confident as they promises to help you lose weight within the first seven days of their service. This is mainly due to its step by step 7-day fitness accelerator course.
Tackle the Real Reasons You Gain Weight
A personal interaction with Fitium's team. Talk about your lifestyle, eating habits, health endeavors and any other important aspects. This can help you achieve long-term weight loss results unlike those popular fad diets in the Internet.
Aside from that, you can also enjoy dozens of workout videos that can support your dieting regime. Exercise is an important requirement of weight loss and without it, you will have a harder time losing weight.
All of these services are available for you if you sign up as a member of Fitium. You will also have your own account dashboard where you can monitor your over all progress.
Features of Fitium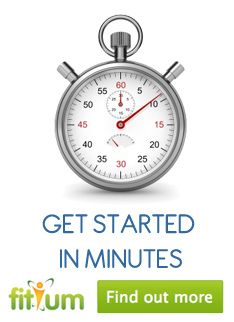 With Fitium, you get more and you'll lose more weight compared to any other diet plans. Since its an online-based program, it's very easy to update, track and share your weight loss progress.
You can log all the important data within the duration of your diet including your exercise routines, which is one way to keep you motivated and inspired. It is like having a dietary diary that gives a clear path to success, a guidelines to reach your goals.
Since Fitium is composed of medical experts and fitness professionals, you can bet that you will only get top notch weight loss advice. Fitium has an online library that you can use for your fitness needs. You can get all of Fitium's workout videos, nutrition guides, diet reviews, fitness tips and other helpful tools. All can help you get in the best shape ever.
The official site also have a Q&A sessions where you can give your questions or suggestions. Fitium's team will be happy to provide you with the best solution to your weight loss issues. The FAQ page also contains the most asked topics with regards to diet and weight loss in general, so you won't get short with regards to information.
Lastly, Fitium contains a blog section where you can read all the latest buzz in the industry. Just like this site, Fitium's blog posts are informational and well-detailed to give you additional knowledge when it comes to health and fitness.
CLICK HERE TO LEARN MORE ABOUT OTHER FEATURES OF FITIUM
Fitium Plans and Pricing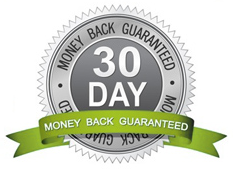 Fitium offers the best dieting plans and packages that you could ever find online. As a personalized dieting plan, sign up via a monthly, 6 months or yearly membership, depending on your financial preferences. All packages all have the same benefits so you won't miss any features offered by the company.
The monthly package is priced at $19.95, 6 month package is $74.99 and the yearly package is priced at $129.50. Of course, the longer the term, the more discount you can get. I suggest that you choose the yearly package because you can save more and you can manage and maintain your dieting progress if you are in a long-term package.
If you are doubtful about Fitium, don't worry as the company is offering a 30-day money back guarantee. Fitium's commitment is to help you get in shape in the best and proper way possible. This guarantee is a testament that you can fully trust its services unlike any other offers online.
Fitium offers no joining fees and no minimum contracts (you can unsubscribe anytime). Now is the time to get back in shape and concentrate on the right and personalized dieting regime that you highly deserve. Fitium made fitness so affordable so SIGN up TODAY!
CLICK HERE TO SIGN UP TO FITIUM PERSONALIZED DIETING PROGRAM
Comments