Difference Between Wu-Yi Tea and Tava Tea
Are you in need of an affordable weight loss product that are effective and safe? If you do, then this post can help you a lot. As you know, teas are wonders of nature that have been used for thousands of years for health improvements and disease prevention.
With regards to fitness, teas are also a dependable slimming remedy. Teas such as green tea, black and white tea are some of the commercially distributed teas worldwide that are believed to help you lose weight.
I will discuss two teas that are based from oolong herbal plant – Wu-Yi and Tava Tea. Both products are designed to help you get fit and slim. Lets learn more about the differences between the including there health benefits.
Facts about Wu-Yi Tea
Wu-Yi is made from leaves of oolong tea that can only be found in Wu-Yi mountains in China. Oolong is a powerful herb that offers tons of health benefits. Its leaves are semi-oxidized of about 15 to 75 percent oxidation, way more compared to green tea but less than black tea.
Wu-Yi tea is marketed differently depending on its brands but mostly are focused on weight loss. Several studies suggests that oolong is a potent antioxidant tea, which is important if you want to protect your body from free radicals that causes our body to deteriorate and prone to diseases.
Since Wu-Yi tea has antioxidants, it can slow the normal aging process by taking care of your skin and eliminating any factors that can trigger stress. It also strengthens your immune system and gives you instant boost of energy.
Even a USDA study suggests that drinking 5 cups of Wu-Yi tea can help burn up to 60 calories which is not bad if you want to lose weight without too much effort. It also helps nourish and improve the health of your bones, preventing any bone-related diseases such as osteoporosis.
Oolong tea can also improve your insulin activity and helps our cells to respond accordingly which helps break down sugars in the blood. When this occurs, you can easily manage your weight if you want to lose weight.
Catechins can also be found in oolong teas which are known to help reduce weight gain and accumulation of liver fat. Catechins can also be found in green, black, and white teas.
Where to Buy Wu-Yi Tea
Wu-Yi tea is probably the cheapest weight loss product that you could ever see in the industry of weight loss. It is unlikely to buy Wu-Yi Tea on pharmaceutical or local stores but you can look for it if it's available. But you can purchase Wu-Yi tea through online sites that sells Wu-Yi such as Amazon.
Tava Tea  – A Slimming  Tea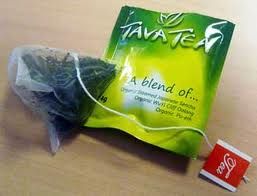 Tava Tea is a 100% organic-based tea packed in the highest manufacturing standard. Like Wu-Yi, Tava Tea is made from Oolong tea, which means that all the benefits of Wu-Yi tea can also be found in Tava Tea.
But that is not all. Aside from oolong, Tava tea is also made up of two important herbs that helps aid weight loss. These are sencha and Pu-erh. Sencha is a Japanese blend green tea which has potent antioxidant properties while Pu-erh is a type of black tea that help regulates blood pressure and lowers cholesterol and triglyceride levels.
But above else, Tava tea is know to help improve digestion of fat and boost metabolism that constitutes to weight loss. To learn more about Tava Tea, read my review for additional information.
Where to Buy Tava Tea
Tava tea is a unique and powerful tea that can totally help improve your health. It is not just for weight loss but for over all health. Tava tea is not available in any local stores or pharmaceutical stores. It can only be purchase through its official website.
Which Tea is Ideal for You
Both Wu-Yi and Tava tea have tons of health benefits to offer especially with regards to weight loss. But as I have said, all the benefits of Wu-Yi tea are also found in Tava Tea. Plus, Tava tea offers more properties as it also contain sencha and Pu-erh, both of which are essential compounds that helps aid weight loss.
One thing that can also give you doubt is the different brands Wu-Yi tea has. This means that more companies are producing Wu-Yi which also shows that there are higher probability of you buying scam Wu-Yi products. So beware about Wu-Yi tea brands that are not completely organic. So if I were you, I would consider Tava Tea more because it offers more health and fitness benefits than Wu-Yi tea.
[box title="#1 Weight Loss Pill of 2013″ color="#e28848 "]
Our #1 rated diet pill. Proactol Plus is guaranteed to help you lose weight by effectively binding 28% of your daily fat intake. This will enable you to manage your weight more easily unlike any other hyped products out there.
Proactol is composed of the best organic ingredients that are known to help aid weight loss without any side effects. This pill is clinically proven effective and safe for your weight loss program
[/box]
Comments