Bowflex SelectTech 1090 Adjustable Dumbbell Review
Your home gym will not be complete without dumbbells. If you are planning to build your own gym, dumbbells must be the first tools that you remember. However, dumbbells could be space consuming due to dozens of plates that you intend to lift, plus a big stand.
So if you have limited space on your room, you need compact tools that will fit perfectly for your private gym. Adjustable dumbbells are the one that you need along with compact home gym equipments that I already discussed here. Today, I will give you a review of Bowflex SelectTech 1090 Adjustable Dumbbell. Read on if you want to learn more about this highly useful and effective workout tool.
Editor's Tip: Click here and learn how you can lose weight fast with Phen375.
Features of Bowflex SelectTech 1090 Dumbbell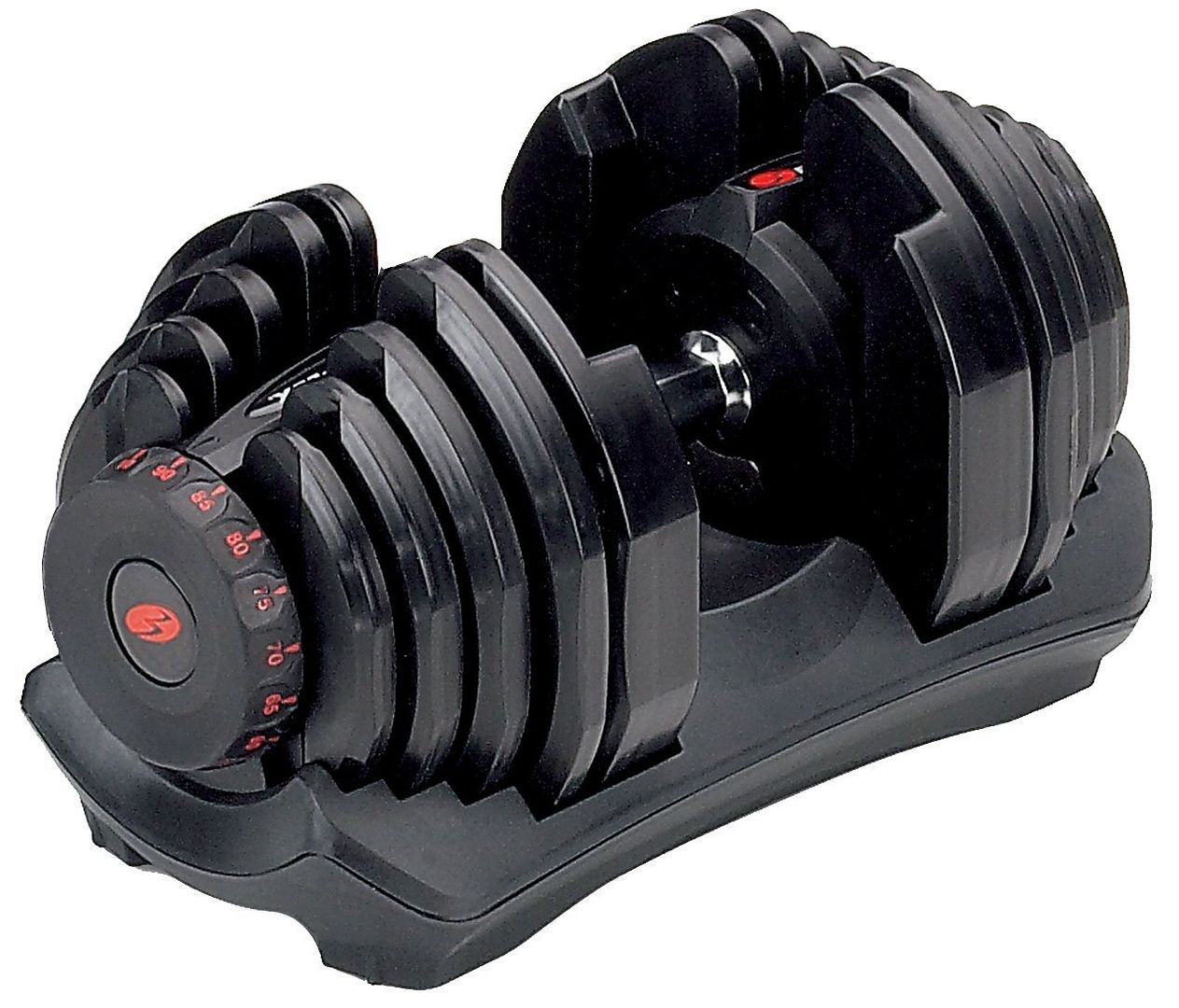 Bowflex SelectTech 1090 Adjustable Dumbbell is one of the most dependable dumbbell that you can buy in the market today. In fact, SelectTech has a whooping 4.5 star rating on Amazon, making it one of the most best-selling fitness product online.
You probably seen some adjustable dumbbells in the past, well, Bowflex has flexed its muscles to give you a definitive and whole-new design for comfort and convenience with regards to dumbbell workouts.
The SelectTech 1090 is one of Bowflex's complete line of dumbbell accessories and gym equipments. It is designed to fit your space requirement while avoiding the quality reduction of your workout. It is an innovative design that will be loved by both beginners and experts.
This great and trending tool offers an adjustable resistance ranging from 10 pounds up to 90 pounds with 5-pound increments. This means that this incredible product does all the work of multiple dumbbell workouts in one. So the need of having or switching of multiple plates are no longer needed plus it leaves you a lot of space for your other gym equipments.
"I'm a certified personal trainer, I've been lifting regularly for nearly a decade and after 3 months with my Selectech 1090 dumbbells I can tell you with absolute certainty they are the best purchase I've ever made to get a stronger, more muscular body."
Barry Rabkin – Certified Personal Trainer/Amazon Top Reviewer
The Bowflex SelectTech 1090 Adjustable Dumbbell is perfectly fitted with a single handle connected to a dial mechanical system, which enables you to adjust the resistance on your preferred weight. Turning up the dial will add more weight plates, while turning it down will lower the weight. There is an easy-to-read display that will guide you on what weight you are in, so it won't confuse you in any way.
You can practically perform all basic toning and strength training exercises at lighter weights such as curls and raises. With heavier weights, you can do intense lifts like shrugs and lunges. With SelectTech 1090, you are not obliged to purchase sets of dumbbells as you get yourself accustomed to heavier weights because SelectTect 1090 is perfectly adjustable, providing all the weight you need.
Full Specifications of Bowflex SelectTech 1090
The Bowflex SelectTech 1090 Adjustable Dumbbell has a specs that you will truly love. This includes the following detials:
10 to 90 lbs weight range
30 plus available exercises
17 adjustable settings
5-pound weight increment settings for each dumbbell
17.5″ x 10″ dimensions
90 pounds
"I loved this product because anyone can use it. Even if you only want 10lbs on it or 60 lbs it can change as needed. Great for a guy or girl and never stopped working. I have heard the gold's gym brand ones eventually don't work but these have held up for years!"
"Great product for a guy or girl"
Abbey C. – Bowflex SelectTech 1090 User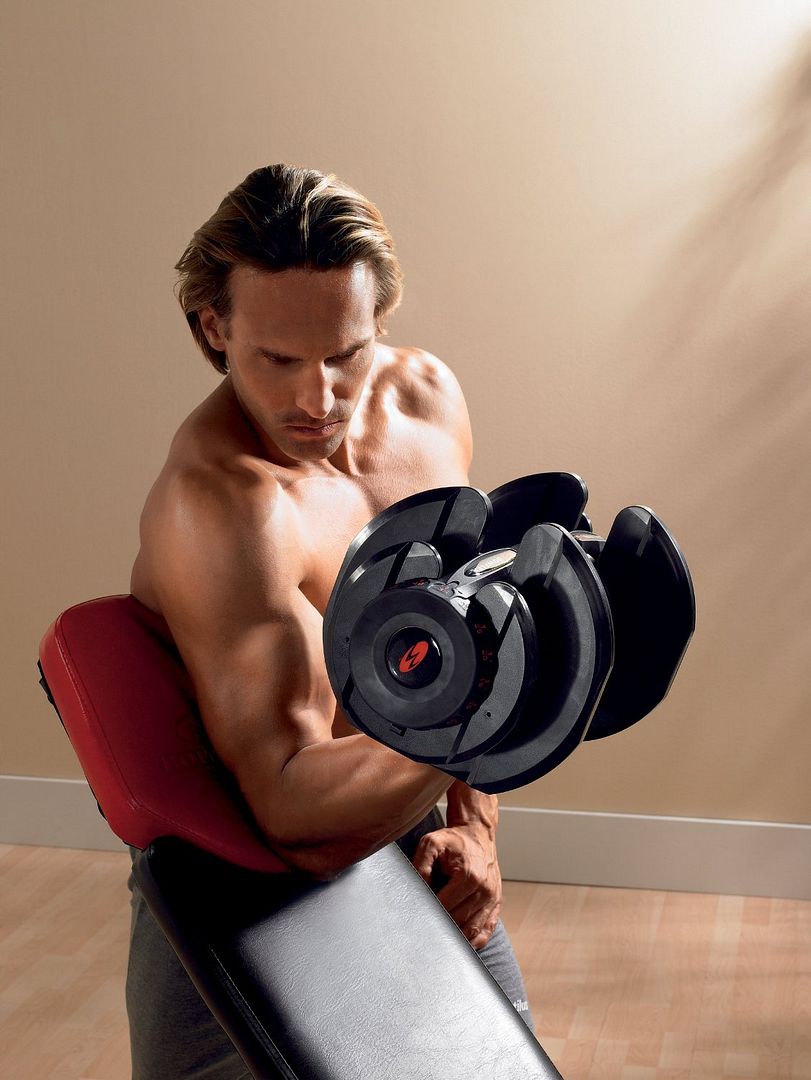 For leg exercises, SelectTech can offer wide squat, calf raises, stiff-leg dead lift, stationary lunges, reverse lunge, side lunge and many others. For back exercises, you can perform wide row, dead lift or alternative rows. For chest, you can do flat chest press, incline chest press, flat fly, incline fly and decline chest press.
For abdominal workouts, SelectTech 1090 offers you ab crunches, reverse crunch, lying trunk rotation, twisting side crunch, lying leg raise and many others. For arm exercises, this dumbbell is perfect for standing curls, concentration curls, incline bench curls, scott curls, overhead triceps extension, triceps kickback, lying triceps extension and hammer curl. Last for shoulder workouts, you can do standing shoulder press, lateral raise, seated overhead press, front raise, rear delt row and shrugs.
As you can see, Bowflex SelectTech 1090 Adjustable Dumbbell is the perfect home gym equipment for you.
Bowflex SelectTech 1090 Adjustable Dumbbell Special Bonuses
You will get free bonuses if you purchase Bowflex SelectTech 1090 Adjustable Dumbbell right now. Amazon is offering great deals that are not available on any other retailers of Bowflex.
Bowflex is offering a two-year limited warranty on all parts and weight plates and a one-year warranty on labor. Not only that, if you purchase from the link below, you will get a Bowflex® SelectTech® workout DVD entitled "Secrets of the 4 Step Rep" absolutely FREE. Now you will have a personal video guide when using Bowflex SelectTech 1090 on your private gym. The video has over 30 exercises with over 80 variations that will make your workout complete, smart and easier.
Where to Buy Bowflex SelectTech 1090 Dumbbell
You can buy Bowflex SelectTech 1090 Adjustable Dumbbell on selected retailers US wide and on Amazon. For more security and safe online shopping, I recommend you to purchase your SelectTech 1090 only at Amazon. Click the image below to go directly to Bowflex Amazon page.
Conclusion on Bowflex SelectTech 1090 Review
Bowflex SelectTech 1090 Adjustable Dumbbell is no doubt, one of the best tools that you must certainly have at home. It is a perfect and safe equipment that you can use together with your other workout tools. Since SelectTech is a useful dumbbell, you need a perfect bench companion for a perfect workout. I am recommending you to consider purchasing Marcy Sb222 4-Position Utility Bench as a perfect partner for your SelectTech 1090 Dumbbell.
So if you like this review, please share it on your social media profiles by using our share buttons below. You may also leave your comment using your Facebook account.
Our Top Rated Supplement
Our top-rated diet pill. Phen375 is guaranteed to help you lose weight by effectively burning your calories and fat while suppressing your appetite. This will enable you to manage your weight more easily unlike any other hyped products out there.
Phen375 is composed of the best organic ingredients that are known to help aid weight loss without any side effects. This pill is clinically proven effective and safe for your weight loss program.
Comments