Amanda Hamilton Diet Course – An Ideal Diet Plan for Women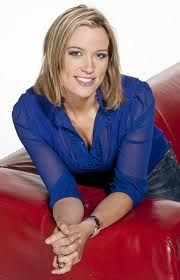 Have you applied a specific diet regime in your life? Did you achieved your goal? Thousands of people are depending their weight loss programs to dozens of crash or fad diets that would just drain your finances and will put more risks into your health. If you got here via Internet search, then you may want to read my previous post with regards on how to find the right diet plan.
Dieting is one main concern to all people who shares one common goal – weight loss. Like exercising, dieting requires strict discipline and determination to be able to succeed, not to mention the eating restriction of a dieting program that you want apply. So choosing the right dieting program is the one you really need to accomplish first before you get into a rigorous dieting marathon.
If you are one of my loyal readers for some time now, you probably noticed that I am strongly promoting a dieting program that is very unique and different from other diets today. I am talking about Amanda Hamilton Diet Course. If you want to know more about Amanda and why this course is ideal for women, then I encourage you to read this post until the end. You may never know that this might be the key to unlock the mystery of your weight loss plateau.
Amanda Hamilton Diet Plan for Women
Amanda is a Scottish nutritionist, businesswoman and a broadcaster. She works full time as a weight loss coach and created her own dieting regimen. Her approach is quite different from all the rest as she encourages you to use real food thru simple but effective recipes, tailored made according to your weight loss goals.
Unlike other fad diets that forces you to prevent a specific food group, Amanda's diet course is all natural which emphasizes a health-friendly eating approach that won't sacrifice your health and guarantees good results.
Since the bigger number of dieters are women, Amanda's dieting course is much ideal for women who wanted to lose weight, although it can also be used by men. The dieting course is divided into three phases – Detox, Re-Shape and Healthy-Me.
Detox Phase
Detox phase is similar to other diets that requires cleansing or detoxification. This phase will start on your first five days, just after you joined the program. You don't have to worry about detox as Amanda had prepared a totally different approach on how you can cleanse your body without getting too stressed up.
Unlike other detox program, this diet course offers natural, whole food menu that are formulated to get you at ease on Amanda's type of eating approach. You are practically set to eat three meals and two snacks per day, all simple ingredients and easy to prepare. Also, premium coaching plans will get personal call from your certified nutritionist, so this is a much better option for you.
Re-Shape Phase
Re-Shape is the phase where all the dieting regimens will be much more fun. All the menus are related to your body profile that will increase your weight loss probability.
By joining this course, you will personalized menu plans, printable shopping list for a lesser spending weight loss approach and a switching meals around and eating on the go recipe guidelines. All the things that will help you lose weight lies in this phase so this is an important part of the course.
Healthy-Me Phase
This phase is the maintenance stage which will help you keep the weight off in a long-term or possibly permanent weight loss. Amanda and her team promises you to help maintain that healthy figure for life! You will be regularly updated with healthy recipes that are well-diverse with regards to food varieties. This guarantees that your diet won't bore you to death but instead will bring back fun into dieting.
CLICK HERE FOR MY PREVIOUS REVIEW ON AMANDA HAMILTON DIETING COURSE
What's More in this Diet Plan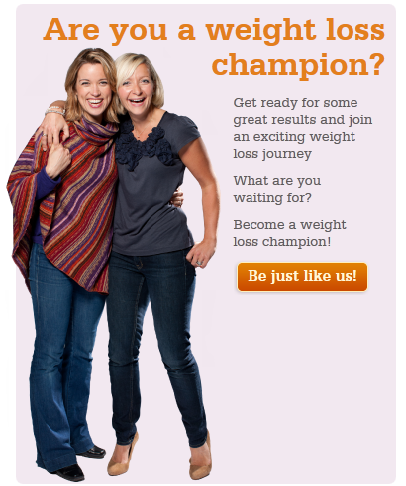 Other dieting regimens are limited to books and stagnant websites that will not support you all throughout your weight loss journey. Amanda's dieting course is more than just a diet, it's a community of dieters and a complete resources for weight loss!
First, if you enroll into this program, you will have a personal dashboard right thru Amanda Hamilton's official site. This dashboard is your personal online weight loss journal, where you can track your progress and helps keep you motivated.
Second, a meal planner. This online feature is a drag and drop application that you can choose right on your site account. You can use this planner to set weekly menus, print a shopping list and many others. Set it up according to your preferences. You won't find this feature in other dieting programs.
Third are the multimedia tools such as videos, articles and blogs. These medias are from health experts and long-time members of Amanda Hamilton community. Information such as nutrition, cooking guidelines, fitness tips and much much more are found in this bonus.
Lastly, you can benefit more from the community forum. Internet forums are the best way to interact and share knowledge online and if you enroll in this dieting course, you will have access into this exclusive weight loss community. The forum is consist of live interactions, webinars and other features of an online forum.
Is Amanda Hamilton Diet Course for You
I will not promote this diet if it will going to harm your health and just a pure hype. This dieting course is not one of those so fad or crash diets that are not effective and will just milk you some cash. Amanda Hamilton diet course is a personalized eating plan that will not just help you lose weight, but will also improve your over all health.
This course is not restrictive on any food groups that most ineffective diet plan requires. So this means that you are not depriving yourself from the pleasures of eating. Truly a perfect way to do a diet!
If you are not keen on taking weight loss products such as diet pills, then this dieting course can give you an alternative approach in losing weight. Click here to read some of the success stories of Amanda Hamilton's dieting course.
As an added incentive, you can now try Amanda Hamilton Dieting Course for free! If you sign up now by clicking the link below, you can now enjoy a seven-day free trial in this amazing dieting plan! Now you can try this diet if it really works or not for you. You can withdraw anytime before your seven day trial expires, you have absolutely nothing to lose. Sign up now and start your weight loss journey in the right path!
Comments