4 Tips on Losing Weight while Spending less
If you are weighing over your body limit, you are probably considering the ideas that the only way you can lose weight is through diet pills and enrolling to an expensive gym. Although both these methods can guarantee weight loss, there are some other ways that you can try first before spending your hard earned money. While losing weight sometimes needs spending, that is not always the case for smart buyers and fitness experts.
Being fit doesn't require spending thousands of dollars in a fitness gym, equipment trainings, videos tutorials or diet pills. All you need is discipline, hard work and knowledge. Buying supplements for example can cost hundreds of dollars per bottle which are taken continuously. The more you take supplements, the more you spend money. In this article, I will give you some practical tips on how you can reduce those pounds while saving money at the same time. This gives you more freedom with regards to your spending and to your body fitness program.
Exercise on your own
Having your own fitness routine is the most ideal way to lose weight while saving money at the same time. There are different activities that you can do to exercise yourself everyday. This includes running, dancing, stretching, doing yoga, walking your dog in the park, doing house chores, playing with your kids , planting, doing aerobics and many others.
Having your own work schedule is crucial for your exercise endeavor. If you don't plan, you will definitely lose focus and will skip more often. Once you lose focus, you will be more inclined to eat more which results to more weigh gain. So make sure that you are doing any type of physical activities that can help burn those calories away and at the same time, less spending.
Be active on sports
Sports are effective method to get fit, build stamina, strengthens the body and lose weight naturally. You can practically do any sports that you like without costing you anything. It will only need the sports instruments for you to be able to play properly and this requirement won't make a big burden on your finances. Ideal sports are the following:
soccer
basketball
badminton
tennis
swimming
martial arts
baseball
hockey
volleyball
table tennis
boxing
Eat foods that promotes weight loss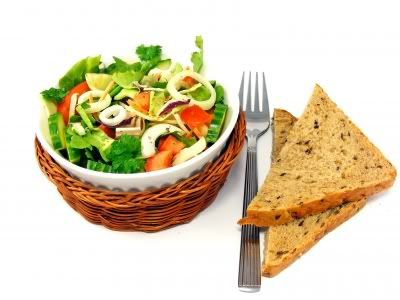 Instead of buying supplements which are expensive for weight loss, it is much more ideal to eat foods that naturally burn calories such as vegetables, fruits, salmons, green tea and many others. You will be much healthier with organic foods than depending your weight loss regimen on pills and other supplements.
Make love to your partner
Mating with your partner is an enjoyable pleasure which can also be a natural way of losing weight. A 30 minutes sex can burn up to 100 calories, the longer duration the more calories you reduced. Just make sure that you are mating with your legal partner to avoid any inconveniences.
In summary, you can certainly lose weight without spending more on expensive gym fees, fitness equipments or diet pills. If you have the will and determination to reach a certain goal, you'll learn that there are no boundaries in any types of endeavors. So start flexing your muscles and do a regular workout at home to save more money and lose weight naturally!
Comments